Sponsor a New High Holiday Prayer Book Set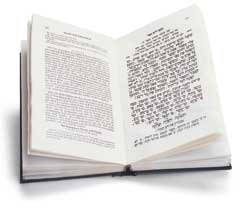 New Annotated High Holiday Prayer Books (Machzor) are now available. 
For only $25  you can sponsor a High Holiday Prayer book for Rosh Hashanah.
You dedication  will be permanently inscribed on the inside cover of the books. (In Honor of.. In Memory of.. your choice.)
The new High Holidays Prayer book are a brand new print with English annotations and instructions right on the page. It is similar to the new Siddurim we aquired for the Shul a  year ago. It is user friendly and easier to read. BRAND NEW! We will be replacing our old edition for this new one which is more user friendly and has a new and clearer print. Your donation is appreciated.
Sponsor a Machzor Today!
Email tal@ocjewish.com
You can also order a set for your personal use.